Victor Osimhen's Napoli Contract Renewal: A Blow for Man Utd, Chelsea & PSG
Follow Us Now!
Nigerian sensation Victor Osimhen has reportedly sealed the deal on a brand-new contract with Napoli, leaving Premier League powerhouses Manchester United and Chelsea, as well as French giants PSG, in the dust, futilely hoping to snatch him up. It's a triumphant victory for Napoli, who had initially slapped a jaw-dropping €150 million price tag on Osimhen, a sum that both Manchester United and Chelsea seemed hesitant to cough up. While Chelsea and Manchester United were eagerly vying for Osimhen's signature, the lack of European football and the instability plaguing Chelsea left them lagging behind their Premier League counterparts in the race.
Osimhen catapulted to fame with his awe-inspiring performances for Belgian club Sporting Charleroi during the 2018-2019 season, sending shockwaves throughout Europe and attracting the likes of Manchester United, Chelsea, and PSG. With his uncanny ability to find the net with grace, he became one of the most coveted talents in the transfer market. However, Napoli remained resolute in their determination to retain this prized gem, fully aware of Osimhen's immense potential and the sheer impact he could have on their squad.
The news of Osimhen's allegiance to Napoli undeniably deals a harsh blow to both Manchester United and Chelsea. These Premier League behemoths were in dire need of a relentless striker to spearhead their formidable attacks. Osimhen, with his knack for scoring goals in droves and his uncaged versatility in the final third, was the perfect candidate. Alas, with the Nigerian striker now firmly committed to Napoli, both clubs will need to explore alternative avenues to fortify their forward lines.
Embracing his new journey at Napoli, Osimhen will now have the opportunity to continue honing his craft in the revered Serie A. Renowned for its tactical prowess and its reverence for technical brilliance, the Italian league is the perfect breeding ground for nurturing Osimhen's already-impressive skills. Guided under the astute leadership of Napoli manager Luciano Spalletti, Osimhen is poised to flourish, etching his name among the elite strikers in European football.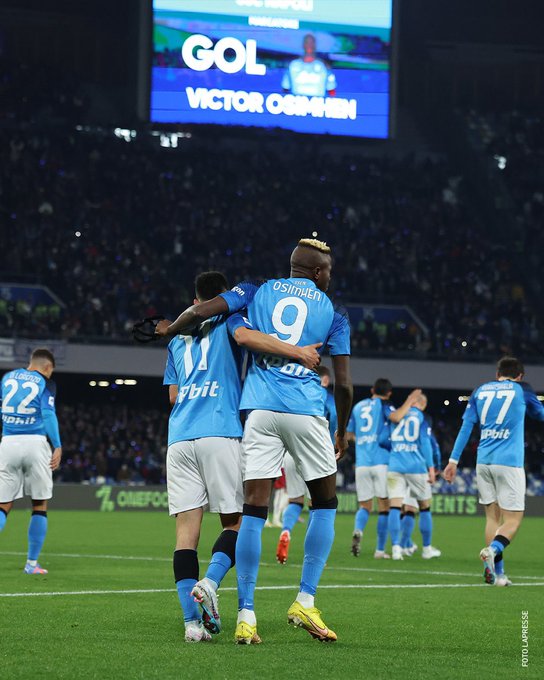 In the grand finale, Victor Osimhen's momentous decision to commit to Napoli delivers a staggering blow to the aspirations of Manchester United, Chelsea, and PSG in snaring his talents. While these big soccer giants must now shift their gaze elsewhere in their quest for attacking reinforcements, Osimhen's steadfast allegiance to Napoli opens up new avenues for him to thrive, leaving an indelible mark in Serie A and etching his name into footballing folklore.
See Dollar(USD) to Naira Black Market Exchange Rate Today!